A fun & playful learning app for kids 3-5 years old to improve their language skills & vocabulary. Available to practice English, Spanish, Portuguese & Danish.
Interactive & fun mini-games & stories.

Kids get an avatar that looks just like them.

Highly-inclusive avatar, with cultural items as well as many options of disabilities (wheelchair, glasses, etc.).

Mix of accents to broaden linguistic repertoire.

No credit card required.

Available for FREE in the Danish app stores (Apple & Google).
This offer is also available for Ukrainian families (FREE in the Ukrainian stores).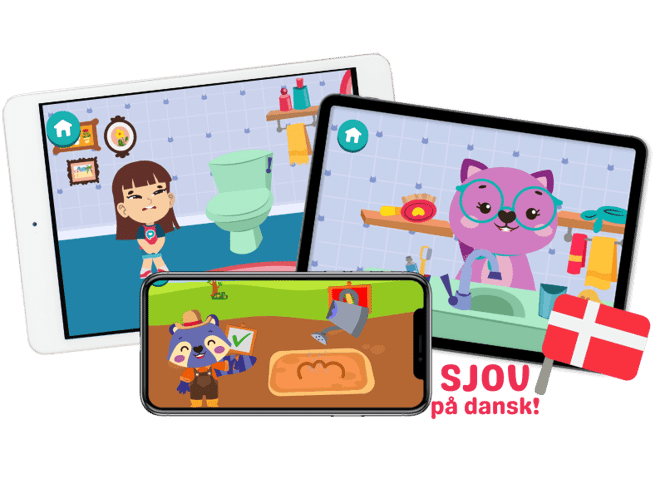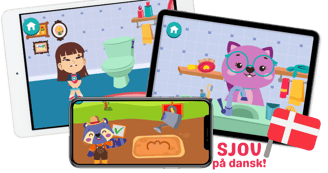 Kids in Denmark get the app
100% FREE
!
Why users in Denmark can download the app for free?
The research and development of the Poikilingo app has been co-financed by the Innovation Fund Denmark, through the InnoFounder & InnoBooster programs, as well as by The Danish Film Institute, through the Game Scheme program. We also won a money prize for getting the silver medal in the Creative Business Cup Denmark 2021.
We decided that the best way to thank the many Danish organizations that believed and invested on us is by making sure that the Poikilingo app can be used by the largest number of Danish kids. So far, this offer is valid till up to the end of 2025. We are working to try to extend this offer, and have the app for free for a longer time.
We have also been selected and completed the incubation program IMPACT EdTech, organized by the ISDI Accelerator and Funding Box. That project was funded by the European Union's Horizon 2020 Research and Innovation program.